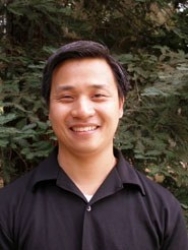 Mark Jerng, Associate Professor and Director of Graduate Studies, Department of English
            Mark Jerng received his PhD from Harvard University in 2006 and his BA from Princeton University in 1998. As an undergraduate, he participated in a mentorship program for under-represented students called the Minority Academic Career Program. He has been teaching at UC Davis for nine years. His research interests include U.S. multi-ethnic and African American literature, critical race theory, speculative fiction (science fiction and fantasy), popular culture, genre theory, and law and literature. He has received several teaching awards at UC Davis including a Chancellor's Teaching Fellowship and two nominations for Outstanding Teacher from the Associated Students, University of California Davis (ASUCD). Jerng is the author of an interdisciplinary study of transracial adoption across literature, law, and social policy in the U.S., Claiming Others: Transracial Adoption and National Belonging (University of Minnesota Press 2010) and is currently finishing a research project on genre fiction and race titled Racial Worldmaking. In Racial Worldmaking, he discusses science fiction, epic fantasy, and plantation romance in order to analyze the processes by which race is embedded in our structures of anticipation. For this project, he received a research fellowship from the University of California Center for New Racial Studies.
Mentee(s) will be working on a variety of research and editing tasks related to the completion of Racial Worldmaking including constructing a bibliography, citation practice, academic database searches, editing and proofreading for publication. Through working on these tasks, mentee(s) will learn aspects of academic research including: methodological approaches to law and literature; compiling data from large periodical databases; research in reader-response using materials such as fanzines, blogs, and online comments.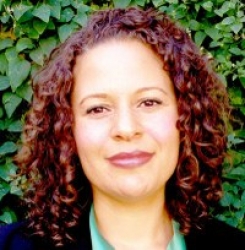 Danielle Heard, Assistant Professor, Department of English
Danielle Heard received her PhD from Cornell University in 2010 and her BA from Wesleyan University in 2002. She has been teaching at UC Davis since 2009. She has received numerous fellowships including a Ford Foundation Predoctoral Diversity Fellowship, an Andrew W. Mellon Postdoctoral Fellowship of Scholars in the Humanities, and a UC Davis Hellman Fellowship. Her research interests include African American literature and culture, black cultural theory, humor studies, performance studies, and sonic and visual culture. She is the faculty PI for the University of California Multi-Campus Research Group on "Experimental Black Aesthetics: Performance, Politics, and Representation." This research group addresses new, emerging methodological approaches to black aesthetics, including 'black camp,' afro-surrealism, afro-futurism, post-blackness, and others. Heard is currently finishing her book manuscript, Mavericks of Masquerade: Comic Strategies of Post-Blackness, a study of black comedic performance and its relationship to challenging modes of reception and consumption. She has published articles on numerous topics including James Baldwin's humor, Nina Simone's performance practices, Cee Lo Green, and racist jokes.
Through working on one or more of these projects, mentees will learn various aspects of conducting academic research in literary study, including forming research questions; archival research; methodological approaches to performance and popular culture; writing the literature review.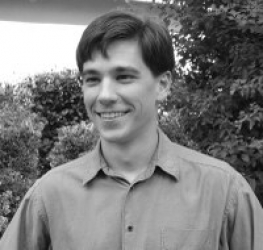 Colin Milburn, Gary Snyder Chair in Science and the Humanities and Director of ModLab, Department of English
            Colin Milburn received his PhD from Harvard University in 2005 and his BA from Stanford University in 1998. He has been teaching at UC Davis since 2005. His research involves the intersections of science and literature and the analysis of the political and narrative relationships among video games and public policy. He has received numerous fellowships including most recently a Andrew W. Mellon Foundation New Directions Fellowship. His current project analyzes the relationship between video game culture and politics in relation to major public policy debates including climate change, among others. His first book, Nanovision: Engineering the Future (Duke University Press, 2008), traced the rhetorical strategies of nanoscientists in relation to science fictional practices of speculation. His most recent book, Mondo Nano: Fun and Games in the World of Digital Matter was published in 2015 and analyzes the convergence of the modes of nano discourse with video game culture in our experience of the world. He is the Director of the UC Davis ModLab digital humanities laboratory, a research lab that works toward the development of videogames and other immersive environments that produce pedagogical and/or critical change.
Through working in the ModLab or on these other research projects, mentees will learn skills in a) how to use large data sets in humanistic research; b) tools in digital humanities research; c) designing and conceptualizing research projects.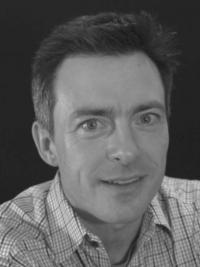 John Slater, Associate Professor, Department of Spanish and Portuguese
John Slater received his PhD from Brandeis University and his BA from Earlham College. His research interests include early modern Spanish natural history, 17th century Spanish drama, translation, historiography, and religious cultures. He is author of Todos son hojas: literatura e historia natural en el barroco español (Madrid: CSIC, 2010) and co-editor of Medical Cultures of the Early Modern Spanish Empire (Ashgate, 2014). He has published numerous articles on medical cultures, alchemy, natural history and historiography.
John will invite students to work on an early modern manuscript here at UC Davis entitled Conferencias del otro mundo (1663?) in order to learn basic paleography and research strategies for early modern studies, as well as to develop an independent writing project.