Located between Sacramento and San Francisco, Davis is a friendly college town of about 65,000. Davis is extremely walkable, and with a vibrant downtown adjacent to campus, students are always able to find something to fill their free time.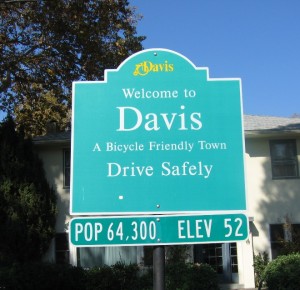 Even though many students leave during the summer months, Davis doesn't slow down.  Every Wednesday evening and Saturday morning the Davis Farmer's Market provides live music, produce, food vendors, and a nice place to hang out with friends.ng out with friends.
Temperatures may be high during the day, but that's just an excuse to relax and get some reading done at the Rec Pool (you can swim there, too).
The Davis Greenbelt and campus Arboretum allow for a more scenic way to travel through town and campus.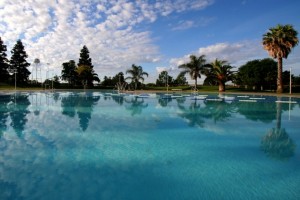 There are a number of restaurants a short walk from campus serving everything from burgers and pizza to sushi and falafel.  Some popular spots include Burgers and Brew, Village Pizza and Grill, Sam's Mediterranean, Mikuni, The Dumpling House, DeVere's Irish Pub, El Burrito Taqueria, and Delta of Venus.
Davis is central to a number of California destinations accessible by car or public transportation:
Sacramento: 15 miles (Yolobus, Amtrak)
Lake Tahoe: 115 miles (car)
Berkeley: 60 miles (Amtrak, Davis/Berkeley Shuttle)
San Francisco: 75 miles (Amtrak)
Point Reyes: 80 miles (car)